Strategic Pillar
Humanitarian Response
Disasters hit the poorest communities the hardest. OHW's humanitarian aid program provides needs-based humanitarian aid to people affected by natural or man-made disasters. Our aims are twofold: to save lives and to strengthen communities in coping with future crises. People affected by disaster have incredible capacities for survival and recovery. We believe that their participation in humanitarian programs is therefore essential.
Our humanitarian assistance complies with the principles of humanitarian aid – humanity, neutrality, independence and impartiality – and respects International Humanitarian Law.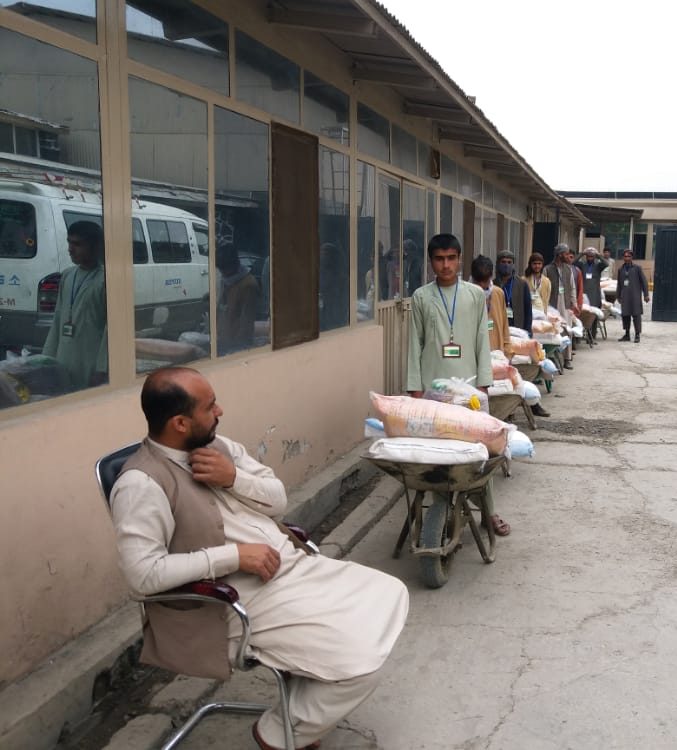 Emergency Response Programs​
When disasters occur, OHW provides emergency responses to ensure that basic human needs are met. We do this in collaboration with local partners and communities and other key humanitarian aid actors. Our aim is to save lives and to make sure people are properly protected, even in life-disruptive situations.
Our approach to WASH in emergencies focuses on preparedness in conflict and natural disaster risks. We provide emergency WASH services in over 14 provinces, including those affected by armed conflict, IDP crises, natural disasters, and diseases like cholera, and COVID-19.
Food Security, DRR, & CFW
OHW furthers food security and sustainable livelihoods by improving food systems and supporting smallholder farmers. In fragile contexts we invest in inclusive economic growth, by supporting small and medium enterprises to grow and create employment opportunities.
About 2 million children and youth are out of school. To counter drop-out rates OHW strengthens education systems in the most fragile provinces, with a results-based financing (RBF) approach. This allows more children to go to school and to complete their education. At the same time, it improves the quality of education.
Our Implemented Projects​
1.2M
people supported with humanitarian aid till now
120K
provided with water and sanitation services
61K
supported with cash-based interventions