Our Donor' & Partners
Our primary focus is improving access to health care, education and food, as well as improving access to justice and security. We are also working on strengthening the rights of women, children and the disabled. We have a long-term commitment to working alongside our partners in order to create lasting change in Afghanistan
Working Together For Afghan People
A big thanks and appreciation to all of OHW's donors and partners
Your support helped OHW to provide education, healthcare, Water, food and shelter to most vulnerable and marginalized communities.
We are deeply grateful for your generosity. It is through your support that we have been able to provide these services.
We hope that your experience with OHW will be a positive one and that you will continue to support us in our mission to help those who need it most.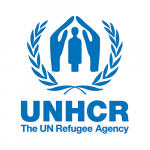 United Nations High Commissioner for Refugees
The United Nations High Commissioner for Refugees is a United Nations agency mandated to aid and protect refugees, forcibly displaced communities, and stateless people, and to assist in their voluntary repatriation, local integration or resettlement to a third country.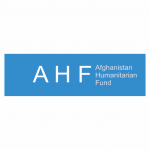 Afghanistan Humanitarian Fund
The Afghanistan Humanitarian Fund (AHF) Afghanistan is one of OCHA's country-based pooled funds (CBPFs). It was established in 2014 for swift and strategic humanitarian action in Afghanistan. The AHF is under the authority of the Humanitarian Coordinator (HC).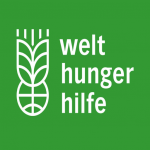 Welthungerhilfe
Deutsche Welthungerhilfe e. V. – or Welthungerhilfe for short – is a German non-denominational and politically independent non-profit and non-governmental aid agency working in the fields of development cooperation and humanitarian assistance.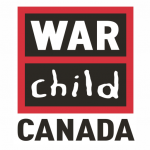 War Child Canada
War Child International is a network of three independent non-governmental organisations: War Child UK, War Child Holland, and War Child Canada, each legally, operationally, and financially independent but sharing a common brand identity.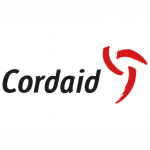 Cordaid
Cordaid is an internationally operating value-based emergency relief and development organization, mostly working in conflict-affected countries. It is one of the biggest international development organizations in the Netherlands, with a network of partner organizations.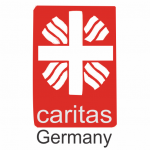 German Caritas Association
Caritas is the largest welfare association in Germany. More than one million people work as paid employees or volunteers in our 25,000 centers and institutions nationwide. We support thirteen million people every year in overcoming different social problems and difficult situations.
World Food Programme
The World Food Programme is an international organization within the United Nations that provides food assistance worldwide. It is the world's largest humanitarian organization and the leading provider of school meals. Founded in 1961.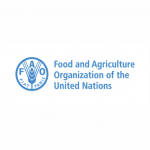 Food and Agriculture Organization
The Food and Agriculture Organization of the United Nations is an international organization that leads international efforts to defeat hunger and improve nutrition and food security. Its Latin motto, fiat panis, translates to "let there be bread". It was founded on 16 October 1945.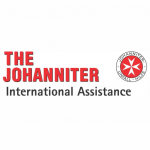 Johanniter International Assistance
Johanniter International is the partnership of the four protestant Orders of St. John and their national charities. Its member organizations, based in Europe and the Middle East, work in close cooperation and are supported by more than 100,000 volunteers.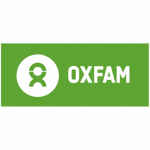 OXFAM
Oxfam is a British-founded confederation of 21 independent charitable organizations focusing on the alleviation of global poverty, founded in 1942 and led by Oxfam International. Founded at 17 Broad Street, Oxford, as the Oxford Committee for Famine Relief by a group of Quakers, social activists...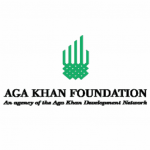 Aga Khan Foundation
The Aga Khan Foundation (AKF) is a private, not-for-profit international development agency, which was founded in 1967 by Shah Karim Al Hussaini, Aga Khan IV, the 49th Hereditary Imam of the Shia Ismaili Muslims. AKF seeks to provide long-term solutions to problems of poverty, hunger, and illiteracy.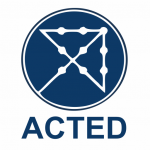 Agency for Technical Cooperation and Development
Agency for Technical Cooperation and Development, commonly known as ACTED, is a French humanitarian non-governmental organization. It is a non-governmental, non-political and non-profit organization. ACTED works in 37 countries responding to emergencies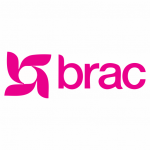 BRAC
BRAC is an international development organization based in Bangladesh. In order to receive foreign donations, BRAC was subsequently registered under the NGO Affairs Bureau of the Government of Bangladesh. BRAC is the largest non-governmental development organization in the world.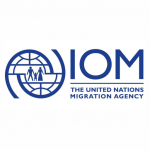 International Organization for Migration
The International Organization for Migration (IOM) is a United Nations agency that provides services and advice concerning migration to governments and migrants, including internally displaced persons, refugees, and migrant workers. The IOM was established in 1951.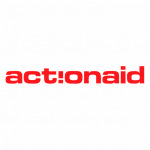 Actionaid
ActionAid is an international non-governmental organization whose stated primary aim is to work against poverty and injustice worldwide. ActionAid is a federation of 45 country offices that works with communities, often via local partner organisations, on a range of development issues.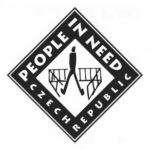 People in Need
BRAC is an international development organization based in Bangladesh. In order to receive foreign donations, BRAC was subsequently registered under the NGO Affairs Bureau of the Government of Bangladesh. BRAC is the largest non-governmental development organization in the world.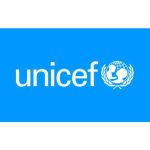 UNICEF
UNICEF, originally called the United Nations International Children's Emergency Fund in full, now officially United Nations Children's Fund, is an agency of the United Nations responsible for providing humanitarian and developmental aid to children
worldwide.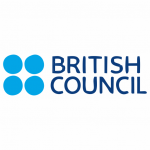 British Council
The British Council is a British organization specializing in international cultural and educational opportunities. It works in over 100 countries: promoting a wider knowledge of the United Kingdom and the English language (and the Welsh language in Argentina), encouraging cultural, scientific, technological ...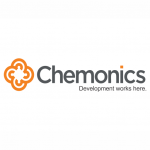 Chemonics
Chemonics International, Inc. is a private international development firm based in Washington, D.C. It was established in 1975 by Thurston F. (Tony) Teele as a subsidiary of Early Industries. The employee-owned company offers a variety of services globally and with more than $1.5 billion in USAID contracts in 2019 is the largest...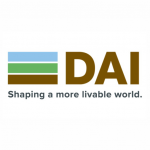 DAI Global
DAI Global, LLC is a private development company with corporate offices in more than a dozen countries, including in Bethesda, Maryland, in the United States; London and Apsley, Hertfordshire, in the United Kingdom; Abuja and Lagos, in Nigeria; and Brussels, Vienna, and other European capitals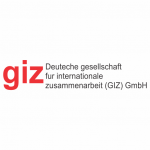 Deutsche Gesellschaft für Internationale Zusammenarbeit
The Deutsche Gesellschaft für Internationale Zusammenarbeit GmbH, often simply shortened to GIZ, is the main German development agency. It is headquartered in Bonn and Eschborn and provides services in the field of international development cooperation and international education work.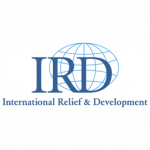 Blumont, Inc.
International Relief and Development, Inc., renamed Blumont, is an organization that purports to provide relief, stabilization, and development programs worldwide. In 2015, IRD was the subject of a Washington Post investigation that highlighted the organization's performance and management of taxpayer money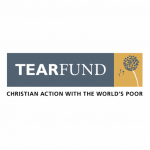 Tearfund
Tearfund is an international Christian relief and development agency based in Teddington, UK. It currently works in around 50 countries, with a primary focus on supporting those in poverty and providing disaster relief for disadvantaged communities. Tearfund states that it offers this support regardless of race or religious affiliation.